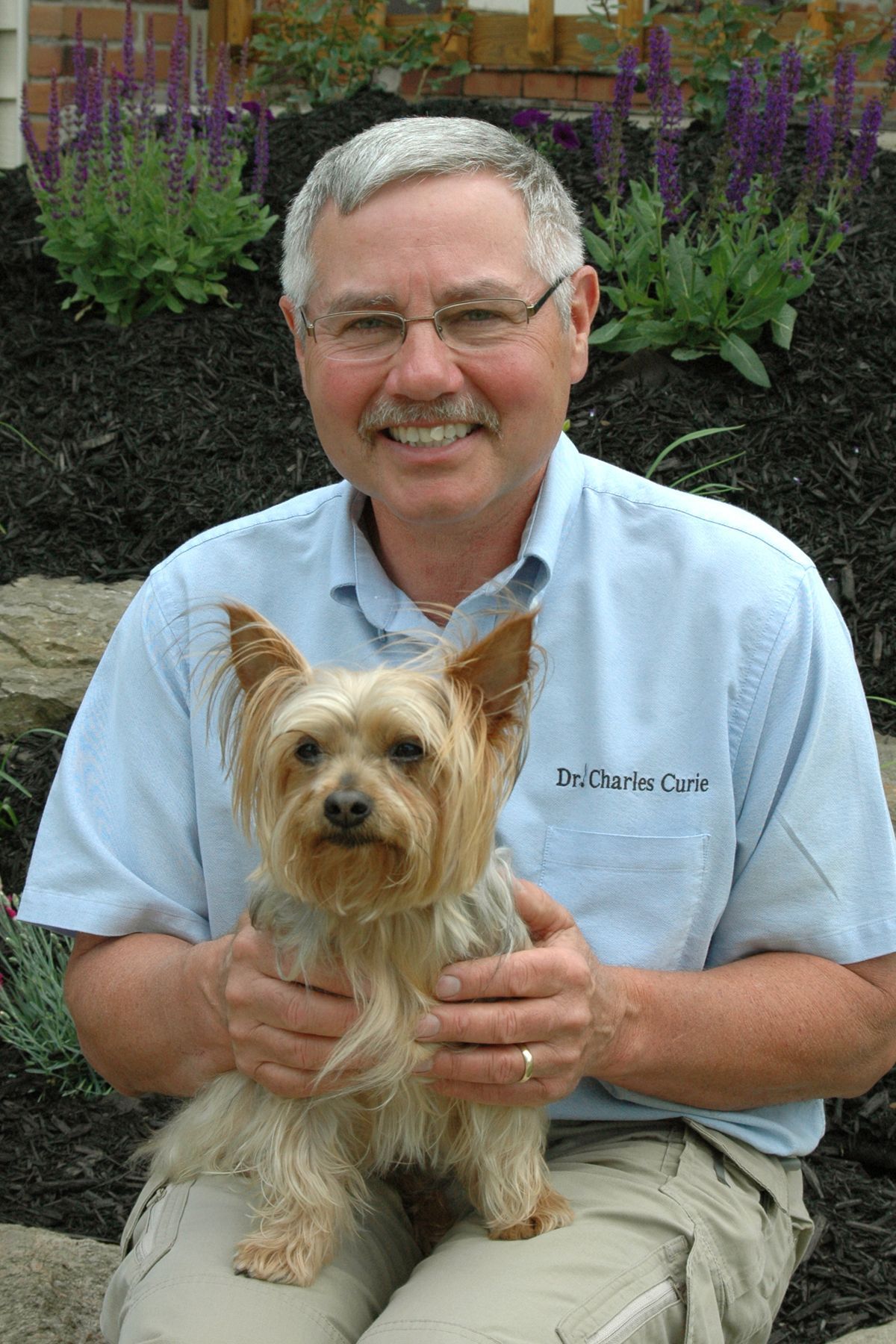 Dr. Charles Curie - Owner
I am an Ashtabula County native. My family has been here since the 1800's. They came here to farm and raise their families in the beautiful wooded North Country of Ohio. After graduating from The Ohio State University, College of Veterinary Medicine in 1978 I decided that my ancestors had the right idea and I too returned home to raise a family and practice veterinary medicine.
The faculty at OSU bestowed upon me the great honor of being the most outstanding large animal veterinarian in the class of '78. I practiced large animal medicine and surgery almost exclusively for the next 20 years. I had built the Country Doctor Veterinary Clinic in 1983 and my associate veterinarians attended to small animals for many years while I stayed focused on the areas dairy and horse farms.
In 1996 a horse that I was working on attacked me and severely injured my neck. I was forced out of large animal practice and transitioned into small animal medicine and practice management. I love this every bit as much as my large animal days.
Over the years our clinic has evolved from a premier large animal practice into a premier small animal practice which has been nationally recognized for excellence in patient care and practice management.
I truly believe that our incredible staff deserves most of the credit for our success. I have had many amazing people work with me over the years and this has been the greatest pleasure of my long career. If you think about it; a veterinary clinic is just brick, mortar, medicine and equipment. It is the people that set it apart and I have been blessed with the greatest staff on the planet!!
The clients have been wonderful as well. We have over 13,000 clients in our data base and I can truly say that it has been a pleasure to know and work with so many people who are dedicated to their animals. We are really in the people business the animals don't bring themselves to the Vet! Thankfully through the people we get to meet and help so many wonderful animals.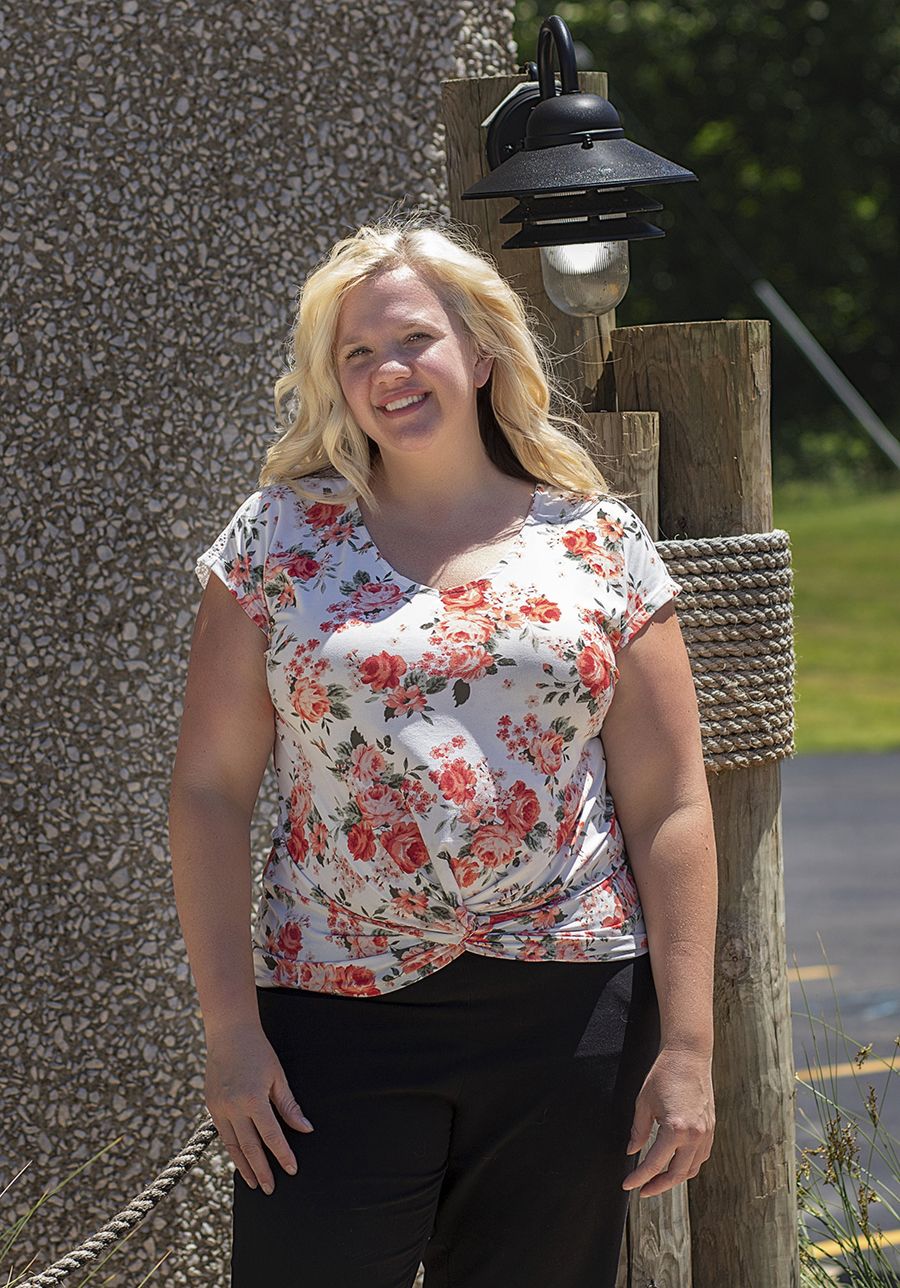 Dr. Marla Hall - Lead Veterinarian
Hi, I am Dr. Hall and I have been practicing veterinary medicine since 2009. Being a veterinarian has been a lifelong goal for me as I grew up on our family horse farm in rural Pennsylvania and participated in 4-H, Morgan Youth and showed and rode Morgans competitively which gave me many interactions with veterinarians while attending to sick or wounded animals. After graduating high school I attended Lake Erie College where I obtained my BS in biology while playing basketball and riding on the IHSA team. My next journey after Lake Erie was most excitingwhen I traveled down to live on the island of St Kitts and attend vet school at Ross University for 3 years. After returning to the states I completed my clinical year at Oklahoma State before returning locally to Akron, Ohio to practice veterinary medicine.
After being gone from the area for 10 years of schooling, I learned the importance of real friendship and family after I returned home. I have a family of five, two daughters, Anjolene and Emma and our two rescue dogs. "Mia" is a "Coconut Retriever" who was born under my roommate's bed in vet school in St. Kitts. "Stella" is a Pit Bull whose mother died giving birth and she was close to death when her owners could no longer care for her.
Veterinary medicine has given me a passion for nutrition, preventative care and blending therapeutic essential oils with modern medicine to bring my patients the best in overall health care. Being able to utilize essential oils on myself, my family and my pets has allowed me the chance to broaden my knowledge and experience and pass that knowledge along to my clients. I love the challenge of solving difficult or complex cases to help those without a "voice" to be heard.A
Dr. Melanie Richards
My name is Dr. Melanie Richards. I am an Ashtabula native who graduated from Edgewood High School. During high school, I started shadowing at Country Doctor as part of the Ashtabula Education Service Center Mentorship Experience. I guess they liked me here, because they kept me around. I worked as an assistant through undergrad and veterinary school. In between I earned my bachelor's degree in Biology and Chemistry form Lake Erie College. I was also president of IDA (our dressage riding team) and a tutor for Organic Chemistry. After graduating from The Ohio State University 8 long years later, I came back to work here as an associate veterinarian. I am fortunate to work in all four of our fantastic clinics with all of our amazing team members.

My passion for veterinary medicine comes from the opportunity to serve the human animal bond. I love seeing patients through all their life stages from the first puppy visit through their golden years. I have a particular interest in surgery, nutrition, internal medicine, cardiology, and neurology. But my favorite appointments are still new puppy and kitten visits.

Outside of work, I'm kept busy running my small hobby farm milking (and spoiling) my small herd of ADGA lamanchas and Nigerian dwarf goats. I also have two senior horses, Bud and Diana, who have been with me since I was in 4-H. I am an active volunteer with Ashtabula County 4-H and Greyhound Adoption of Ohio. I also enjoy hiking and running with my greyhound, Arthur.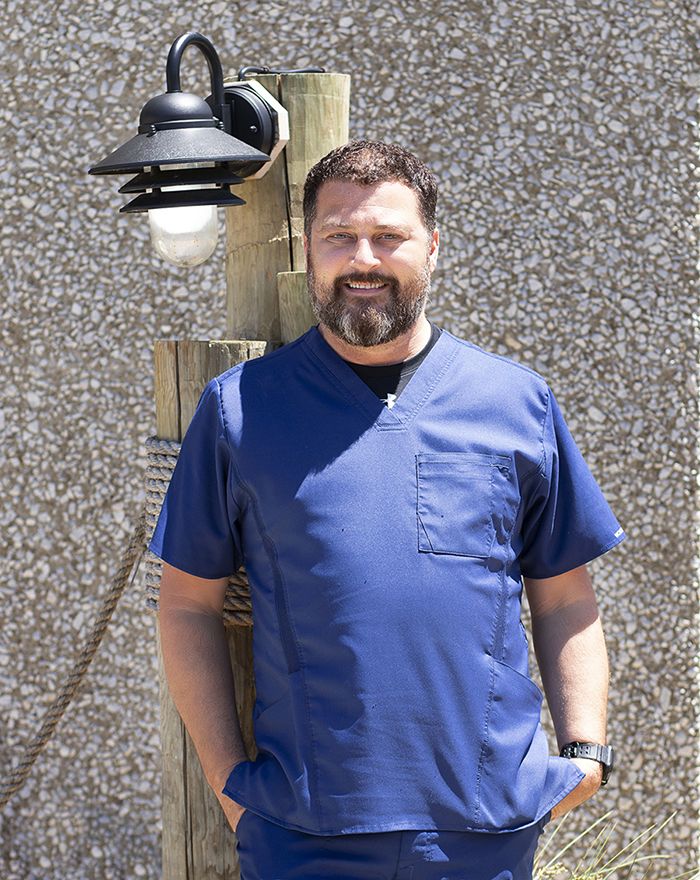 Michael Riffe - Office Manager/Technician
I am a '95 graduate of Geneva High School and life long area resident. I started my vet assistant career in Erie, PA at Wintergreen Animal Hospital and the Northwest PA Pet Emergency Center. I then went on to become the Director of the Ashtabula County Animal Protective League (APL) before pursuing a career as a cosmetologist. My family and I have been clients of Dr. Curie's for over 20 years and he was my Veterinary Advisor while serving the APL, so it was an honor to join his family of Veterinay Clinics! I started with the company in 2017 at the Conneaut Creek Veterinary Clinic and the Geneva Mobile Service. Being an Ashtabula resident I was excited to relocate to the new clinic where I know many of our clients and patients.

In my "spare" time I love performing in local theater. You can catch me on the stage at Geneva on the Lake's own dinner theater; Noble Art Entertainment which i have been a part of for 13 years or at Conneaut's Arlene's Broadway on Buffalo. When I'm not working, signing, or acting I'm usual home with my dog Zeus.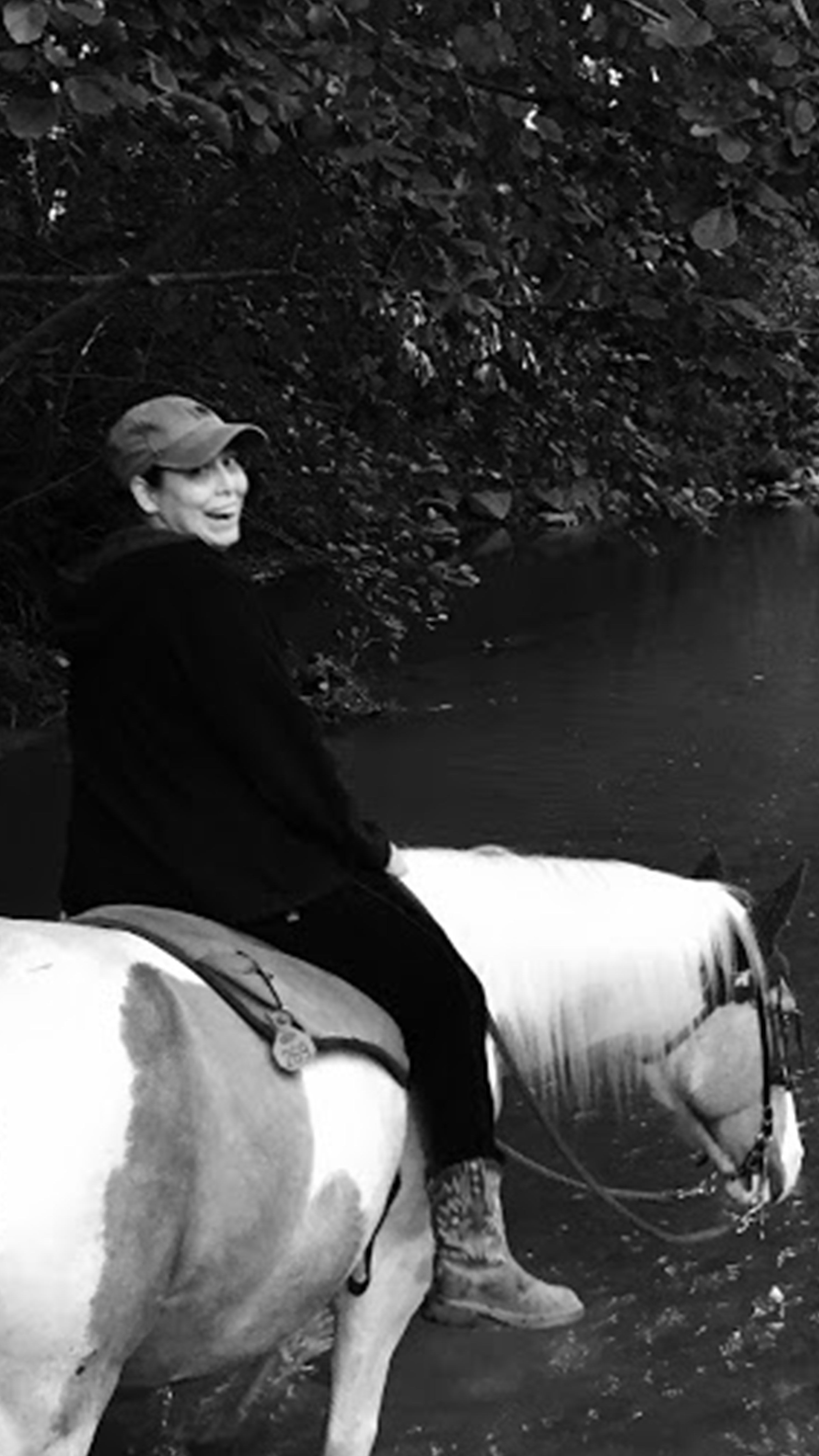 Jennifer Moran - Patient Care Specialist/Technician
I am a graduate of Mentor High School. I started in veterinary medicine when I was 18, working as a veterinary technician for 10 years in Florida while I was in college. I moved back to Ohio in 2002 and decided to pursue a nursing degree, and ultimately gained my master's degree as an oncology nurse practitioner. I worked in the human nursing field for almost 20 years until I realized how much I missed working with animals. In 2016, I returned to veterinary medicine and it has changed my life for the better, I love what I do! Currently I am enrolled in Penn Foster, to become a registered veterinary technician within the next year. I have 2 orange tabby cats, Lenny and Frankie, and a paint horse named Kahlua. I love fostering cats and kittens for local humane societies until they can find their forever homes. I am very excited to be a part of the Harbor Veterinary Clinic team!
Corey Merritt - Customer Service Specialist
I am honored to join the Country Doctor team as the receptionist at the Harbor Veterinary Clinic and am happy to bring 10 years of customer service experience to help make your pet's appointment enjoyable As somone who is new to the veterinary field, I am excited to learn the basics and see the growth of knwledge here in the Harbor area and beyond.

I am wife to a wonderful husband, a mother to two beautfiul daughters, and a dog mommy to a dachschund and black lab. I enjoy all things in life; especially theater and friends. Most of all, I love meeting and getting to know others. Please stop by and say hello!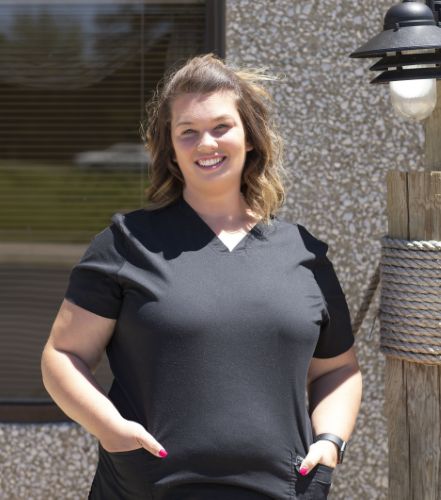 Caitlyn Mosier - Technician Assistant
I am a 200 graduate of Lakeside High School and a lifelong resident of Ashtabula. I have many years experience working in the human healthcare fieldand started my animal medicine career working for The Cleveland Equine Clinic as a veterinary technician for horses. I have always been passionate about animals, even as a little girl, trying to save any inured animals in the neighborhood. I love that I get to continue that passion as an adult.

I have quite the zoo of animals of my own: two dogs Mia and Sven, a black cat named Magic, Petey the morning dove, 21 chickens, 4 ducks, a rabbit named Apollo, and 7 hourses. When I'm not at work I enjoy spending time with my husband Tim and our daughter Taylor, attending local horse shows where my daughter shows her horses, kayaking, trail riding, and photography.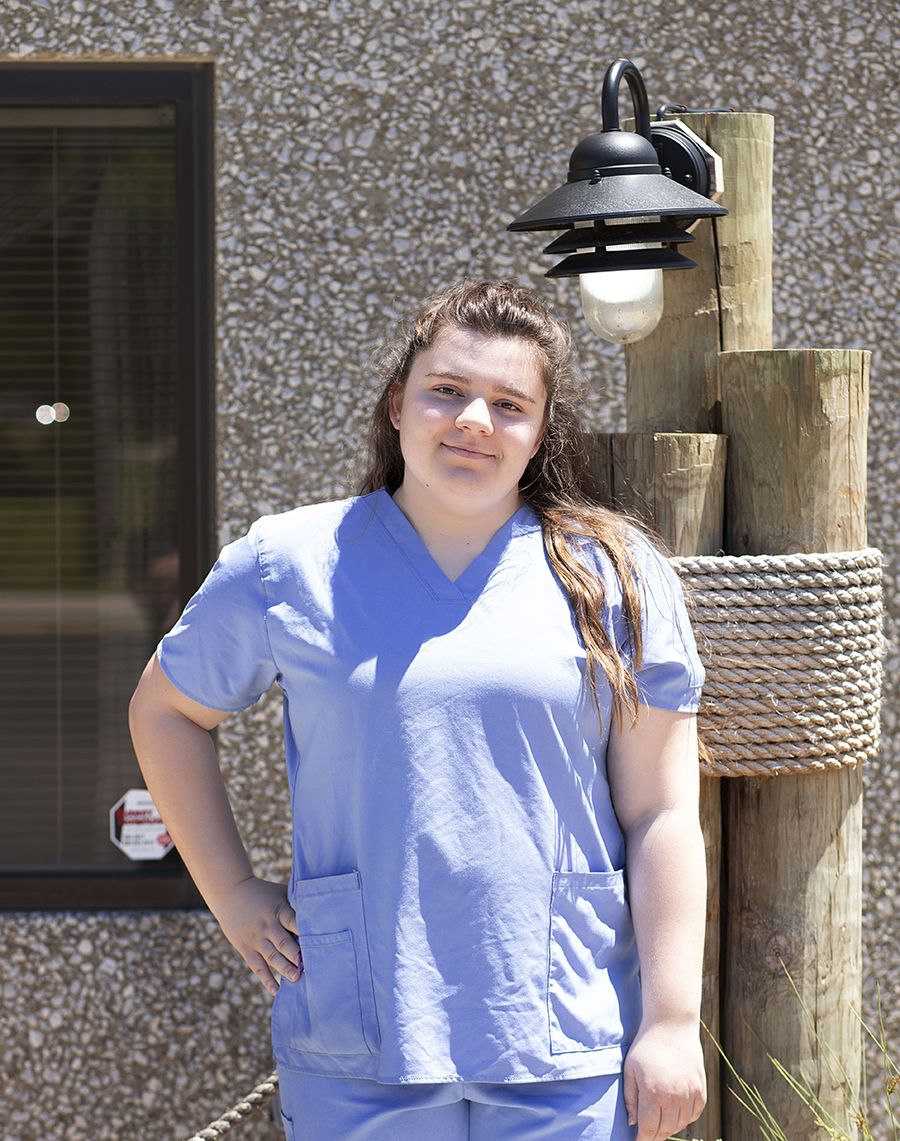 Marina McIntosh - Technician Assistant
I am a 2018 McDowell High School Graduate from Erie, PA. I went to Great Lakes Institute of Technology and graduated in 2019 from the Veterinary Assistant program. I was born in Seminole County, Florida but relocated to Pennsylvania when I was 3 and was diagnosed with Acute Lymphoblastic Leukemia, which is a type of cancer that affects white blood cells. I truly feel that along with my family, the frequent visits from the therapy animals in the hospital helped me keep my courage in fighting the battle against cancer. Ever since then It has been my goal to help animals and their owners like they helped me. Therefore, I am very excited to fulfill my goal and to be a part of the Harbor Veterinary Clinic family!